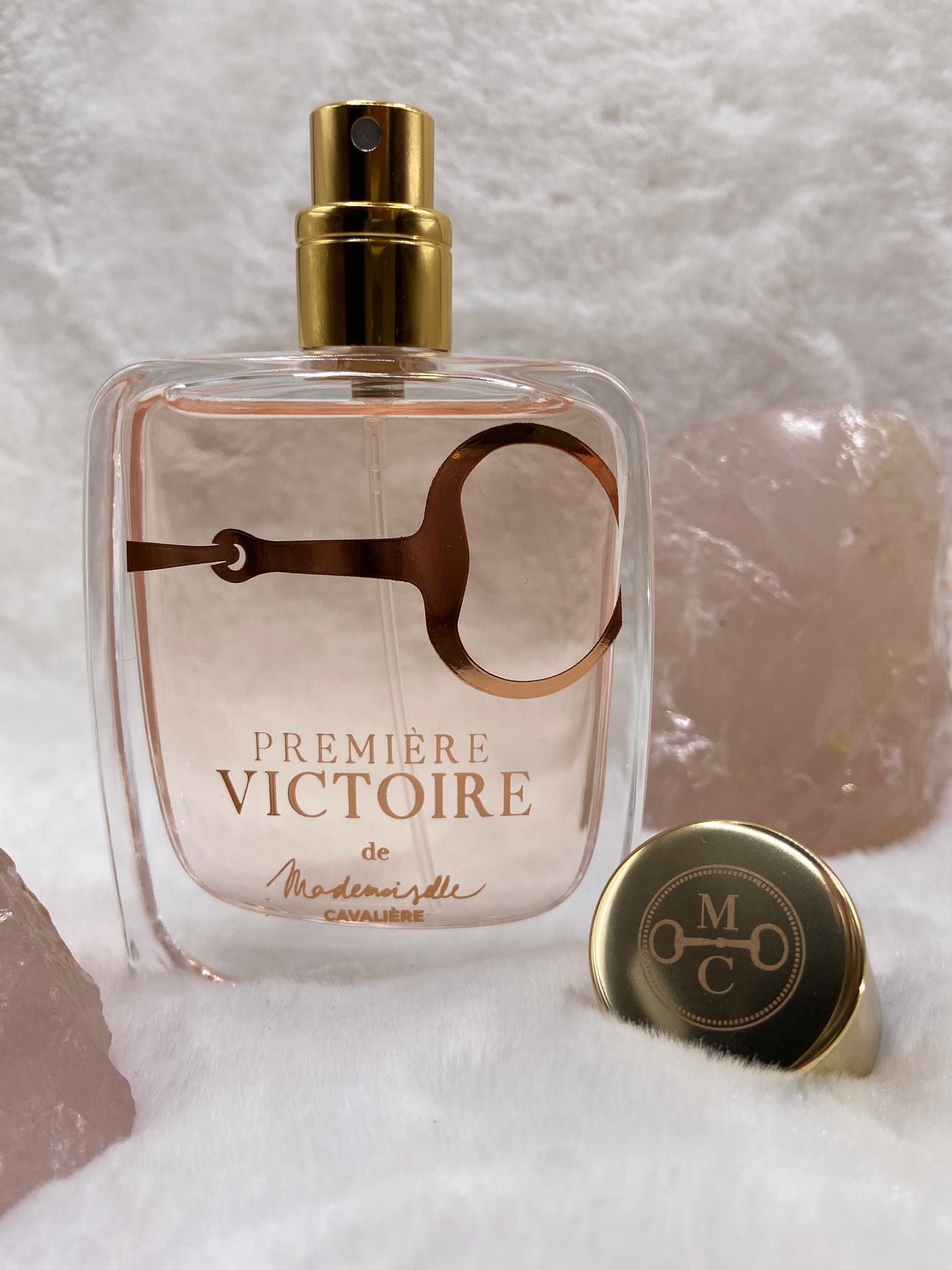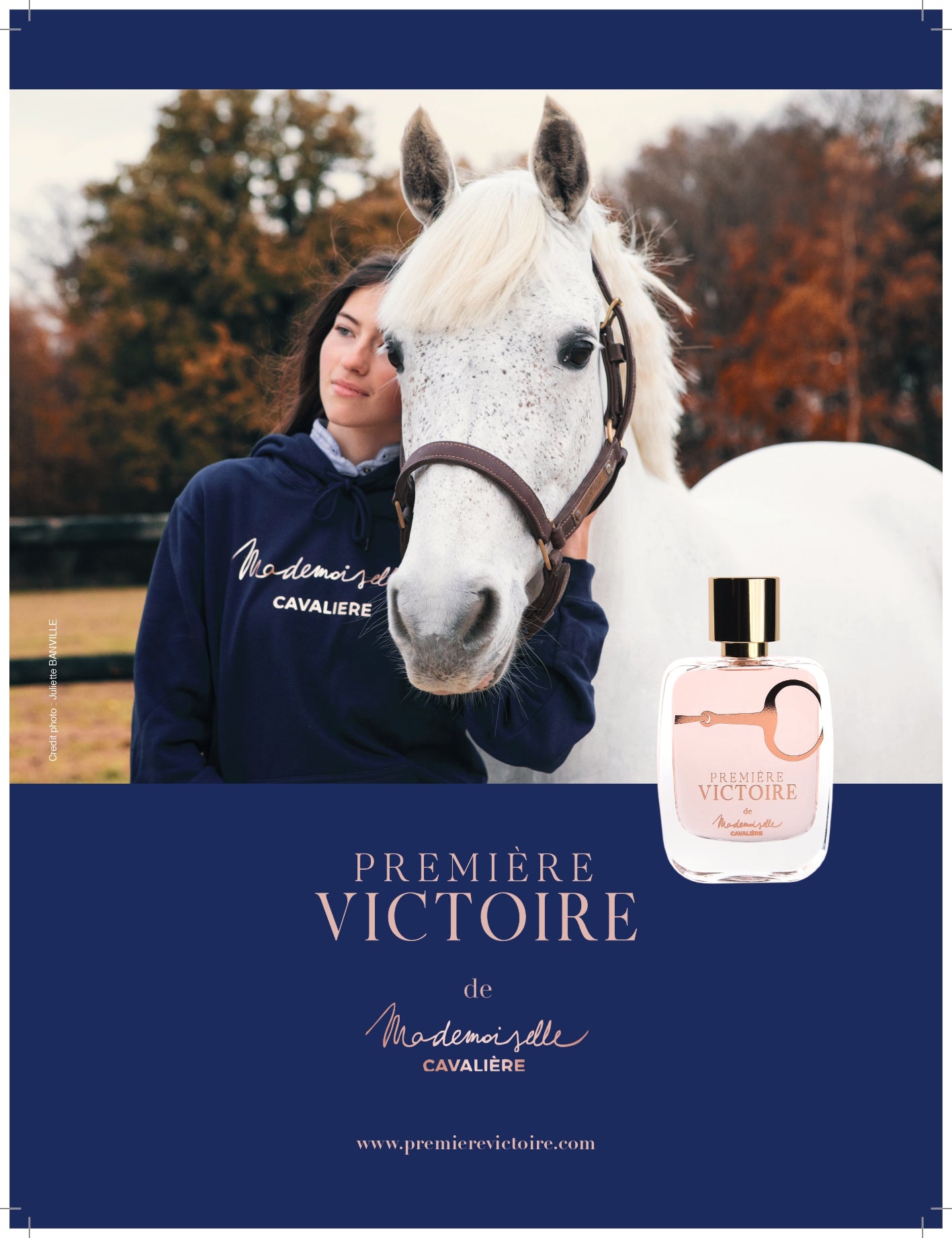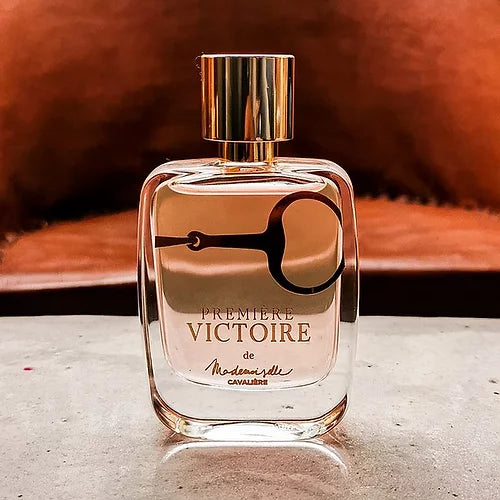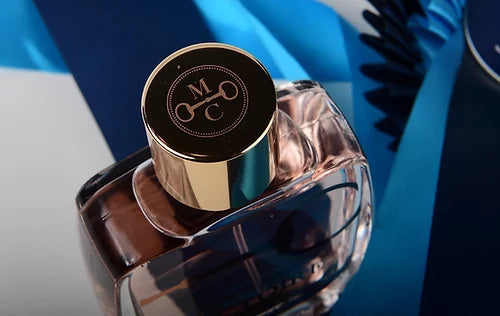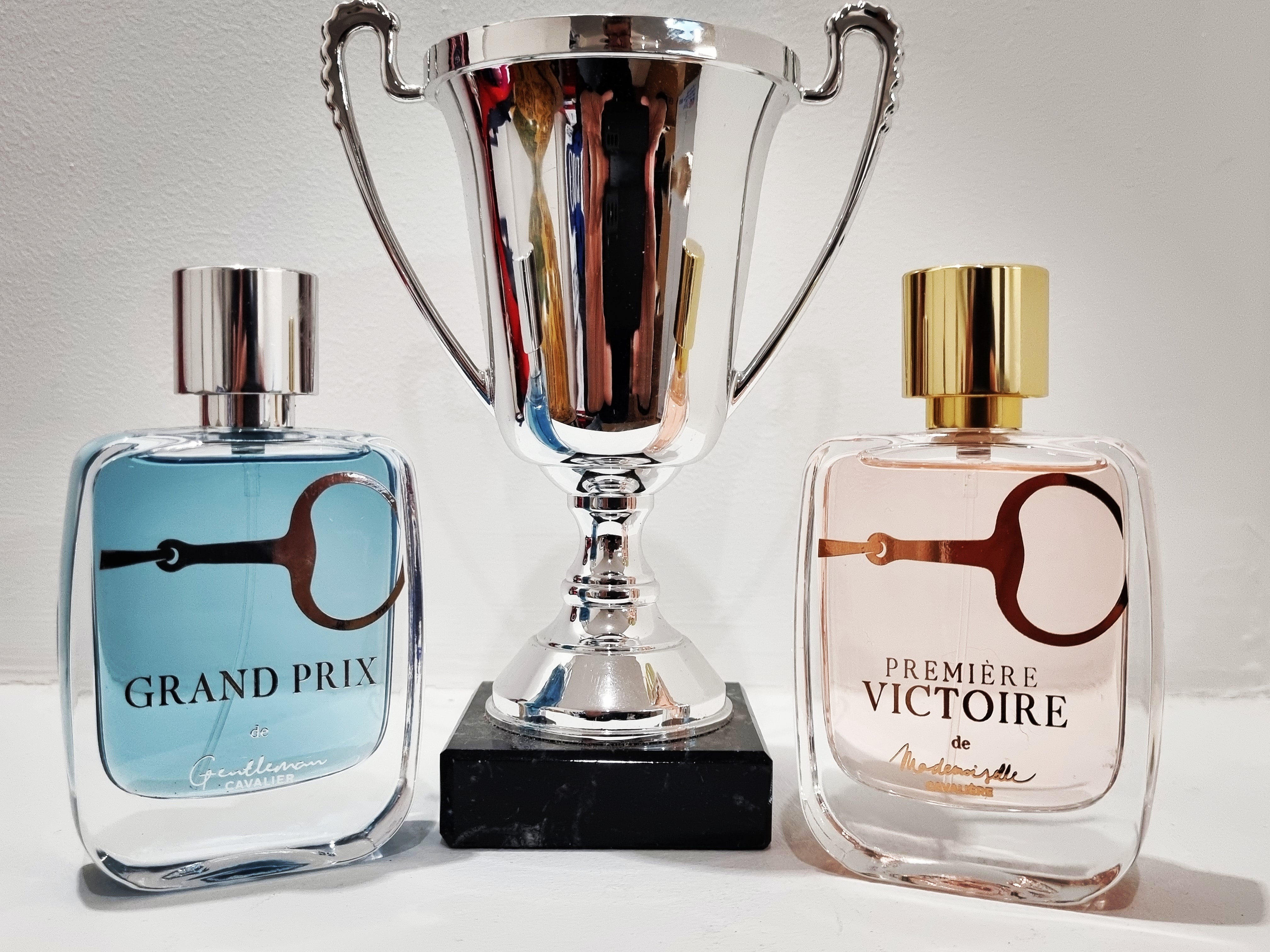 FIRST VICTORY PERFUME
Benefit from free delivery from 60€ of purchase!
For each perfume purchased = 1 free cap!
The perfume worthy of a modern Cavalier
FIRST VICTORY for MADEMOISELLE CAVALIERE
Eau de toilette 50 mL / 100% MADE IN FRANCE
Mademoiselle Cavalière signs her first perfume: a Modern, Floral and Fruity composition created by Karine Dubreuil.
The fresh and sparkling notes of green apple and grapefruit intertwine with a tender heart of freesia and white lilac.
The base unfolds on a velvety Musk, gourmet Pralines and creamy Santaï offering an infinitely feminine creation in which daring riders will recognize themselves.
100% MADE IN FRANCE
- Imagined in Deauville
- Created in Paris
- Made in Grasse
- Packaged in Honfleur
Created by: Karine Dubreuil
---
We offer you a reliable and fast delivery service thanks to Colissimo. Your order will be carefully prepared and shipped as quickly as possible to ensure safe reception.
We want you to be completely satisfied with your purchase. If, for any reason, you are not completely satisfied, you have a legal period of 14 days to withdraw, exchange or request a refund.

Your satisfaction is our priority, and we are committed to doing everything to ensure that you are satisfied.

For more information on our returns policy or for any questions regarding delivery, please do not hesitate to contact us . We are here to help you.

Order with confidence from Mademoiselle Cavalière, your satisfaction is our priority!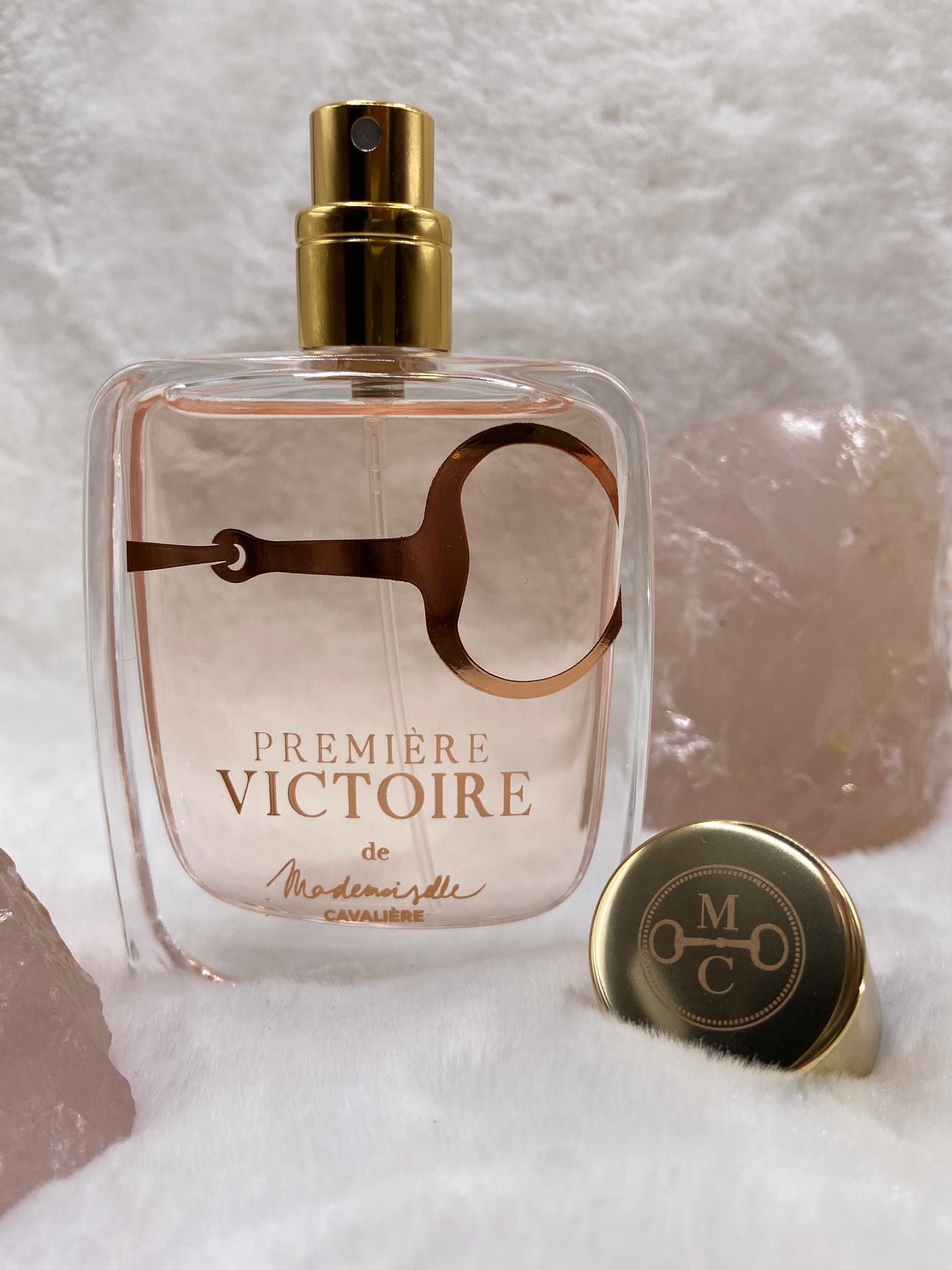 Mon N•1
1 an que je le porte au quotidien, et que nous en aspergeons également les peluches de mes chevaux pour leur permettre d'avoir une odeur familière et rassurante où qu'il soit. Nous l'adorons tous et toutes. Frais et légèrement sucré à la fois, il est très doux tout en étant chaleureux. Définitivement un Must Have. Mes autres parfums ne sont plus jamais ressortis du placard.
Mon favoris
Un parfum exquis, que je porte aux quotidiens, en ville comme aux écuries, depuis plus de deux ans! Il fait son petit effet, l'odeur plait beaucoup à mon entourage, je l'adore !
Mon parfum de tous les jours
Je suis quelqu'un qui se parfume rarement en temps normal mais ce parfum sort vraiment de l'ordinaire !
Une odeur fraiche et fruitée et surtout qui n'est pas entêtante (surtout à la fin de la journée), il me rappelle énormément mon tout premier parfum, celui que je mettais quand j'étais jeune.
Du coup, je dois bien avouer que je me parfume beaucoup plus souvent mais avec celui-ci uniquement 😍
INDISPENSABLE
Ce parfum est juste incroyable !!! Il ne me quitte plus , une odeur incroyable . Je l'adore 😍 et en plus.. made in France 🇨🇵 🤩👏
Doux
Il est doux et parfumé !
Sans être entêtant, touche délicate pour parfaire la cavaliere qui est en nous!
Même mes enfants me le pique !