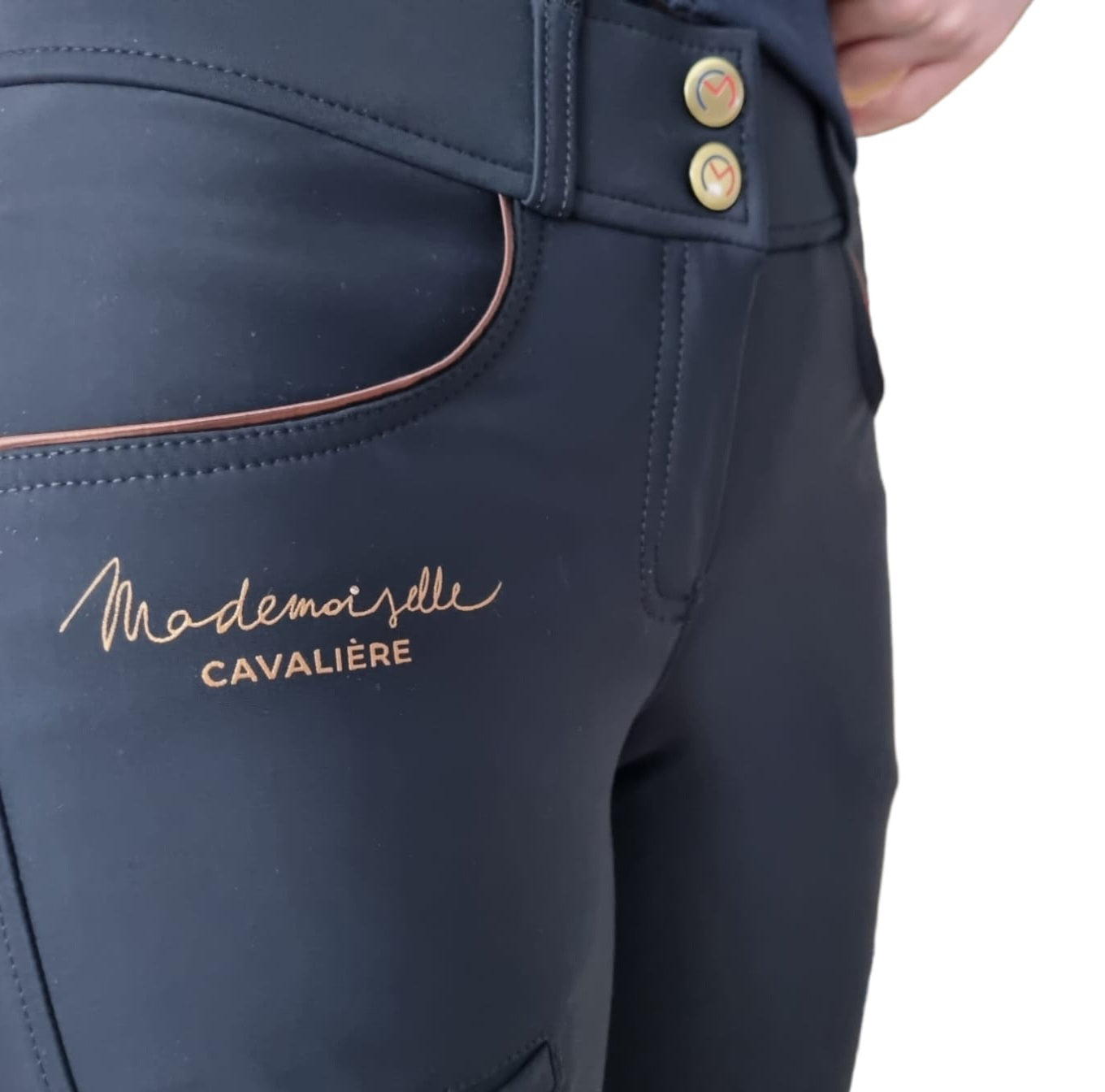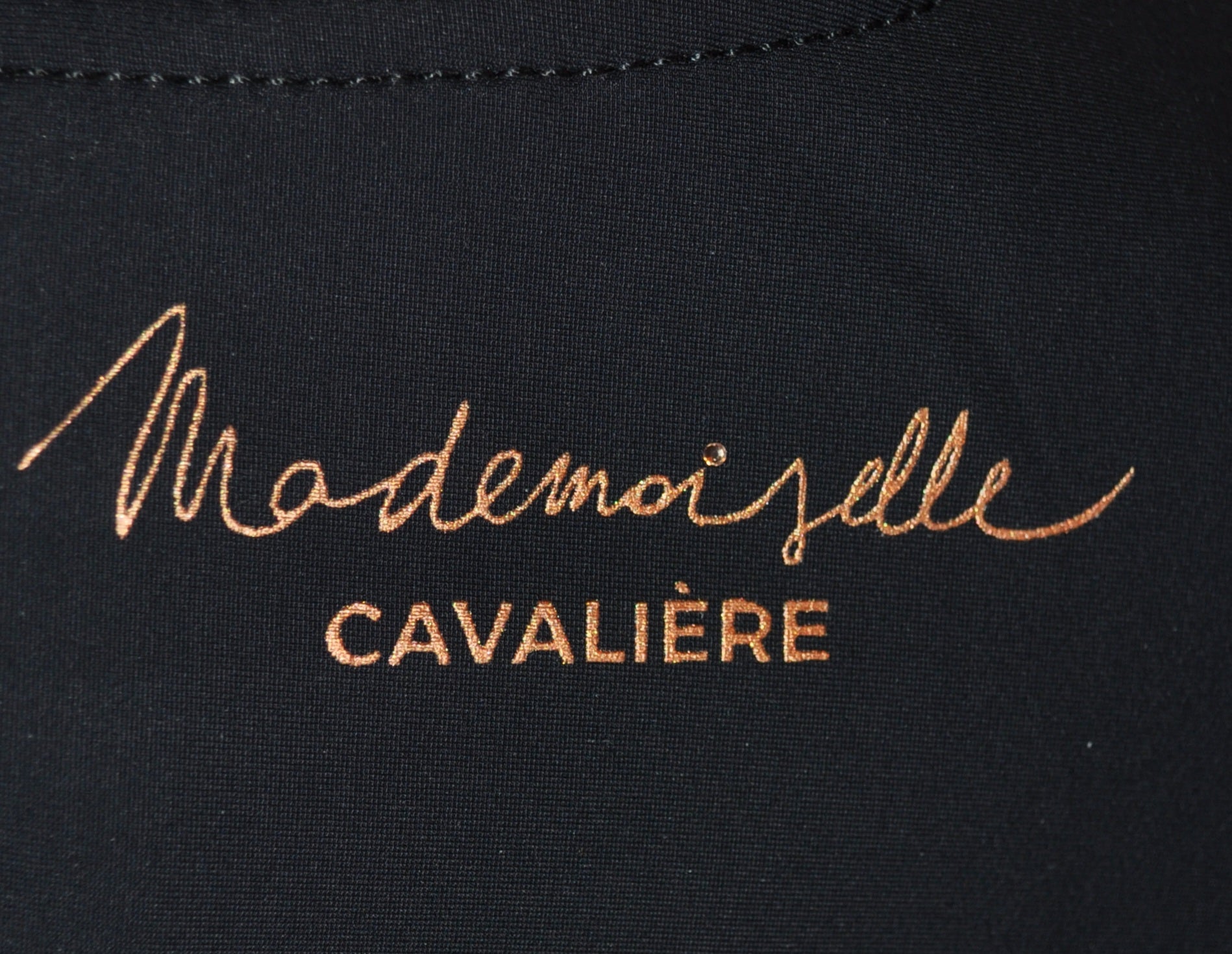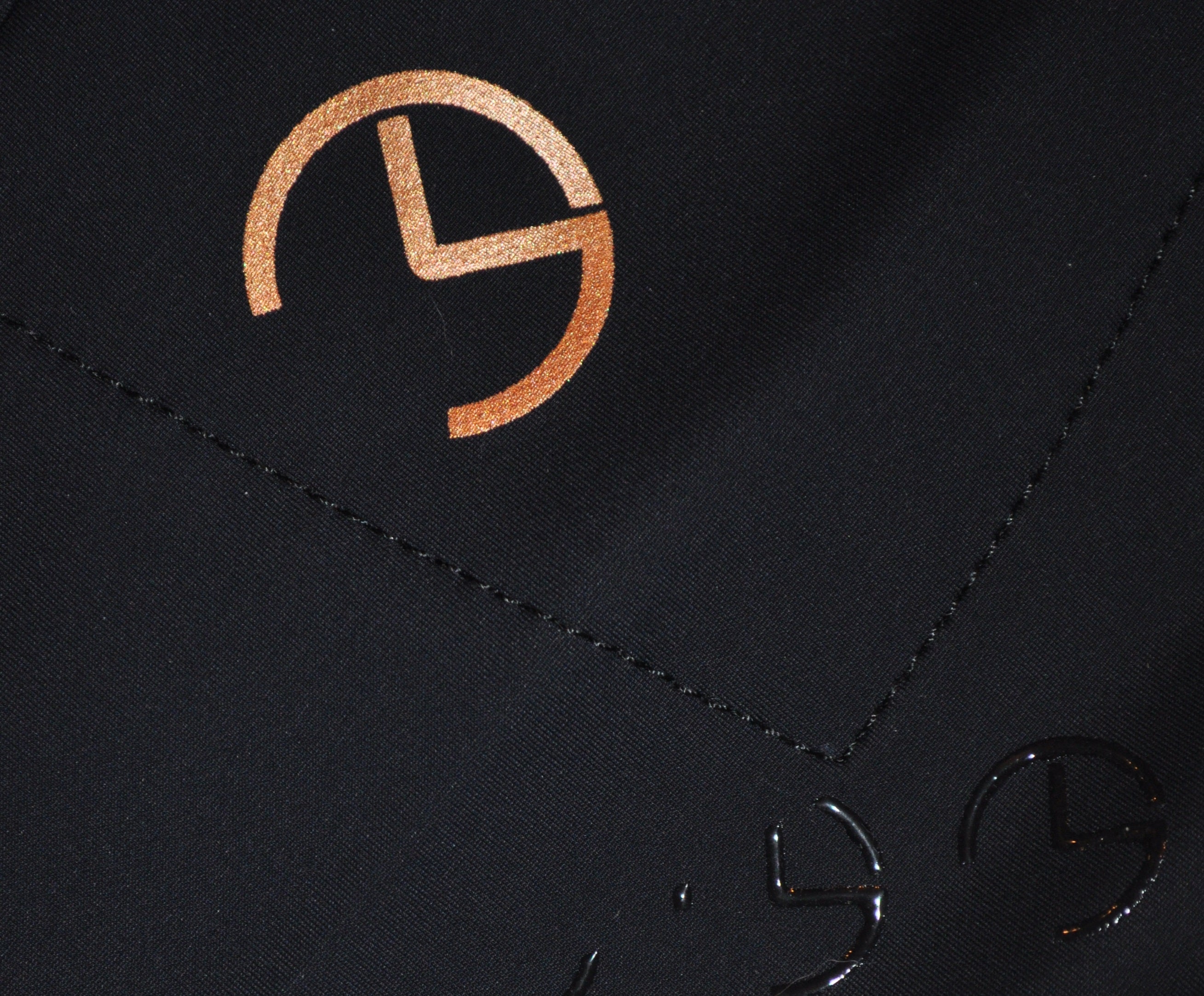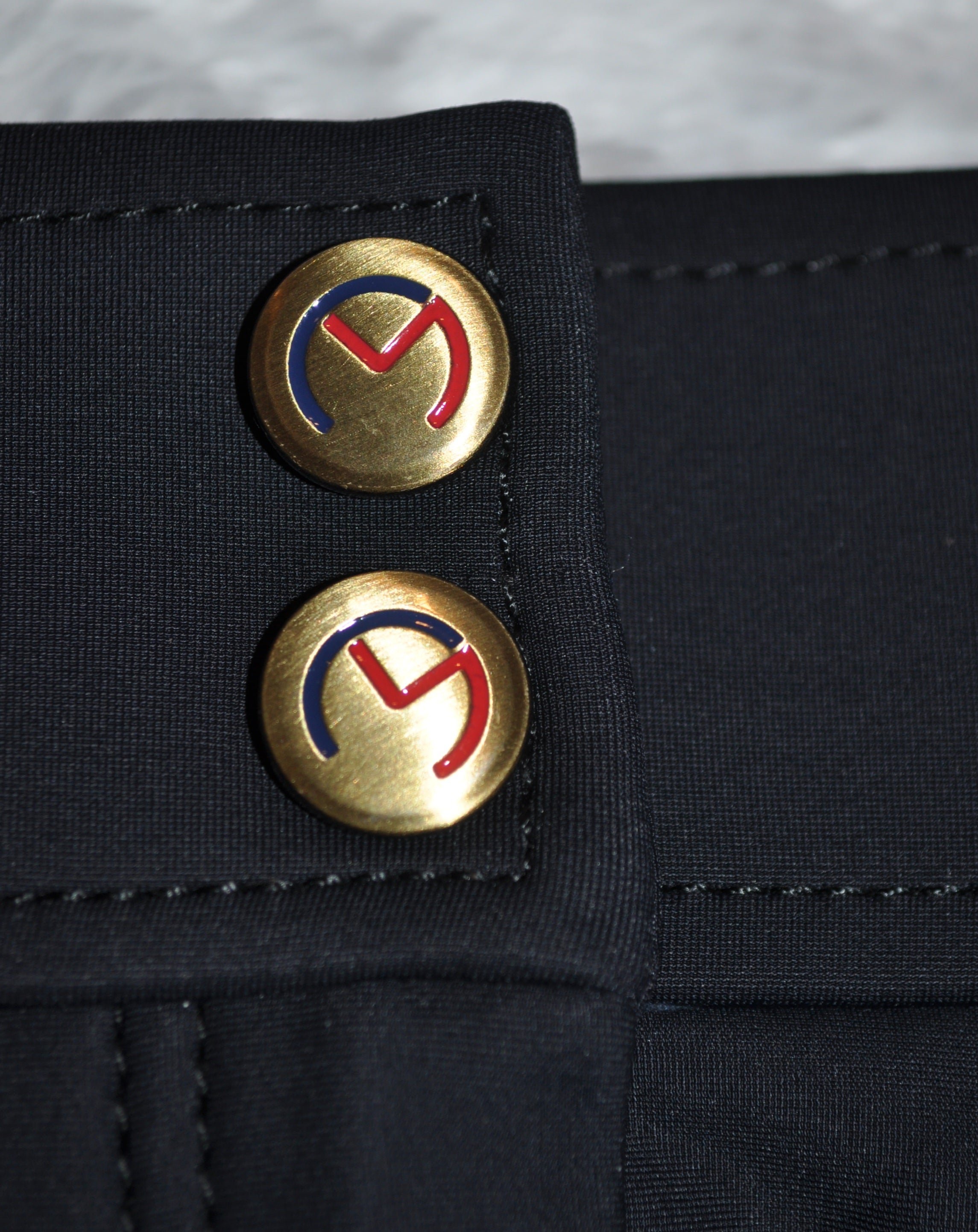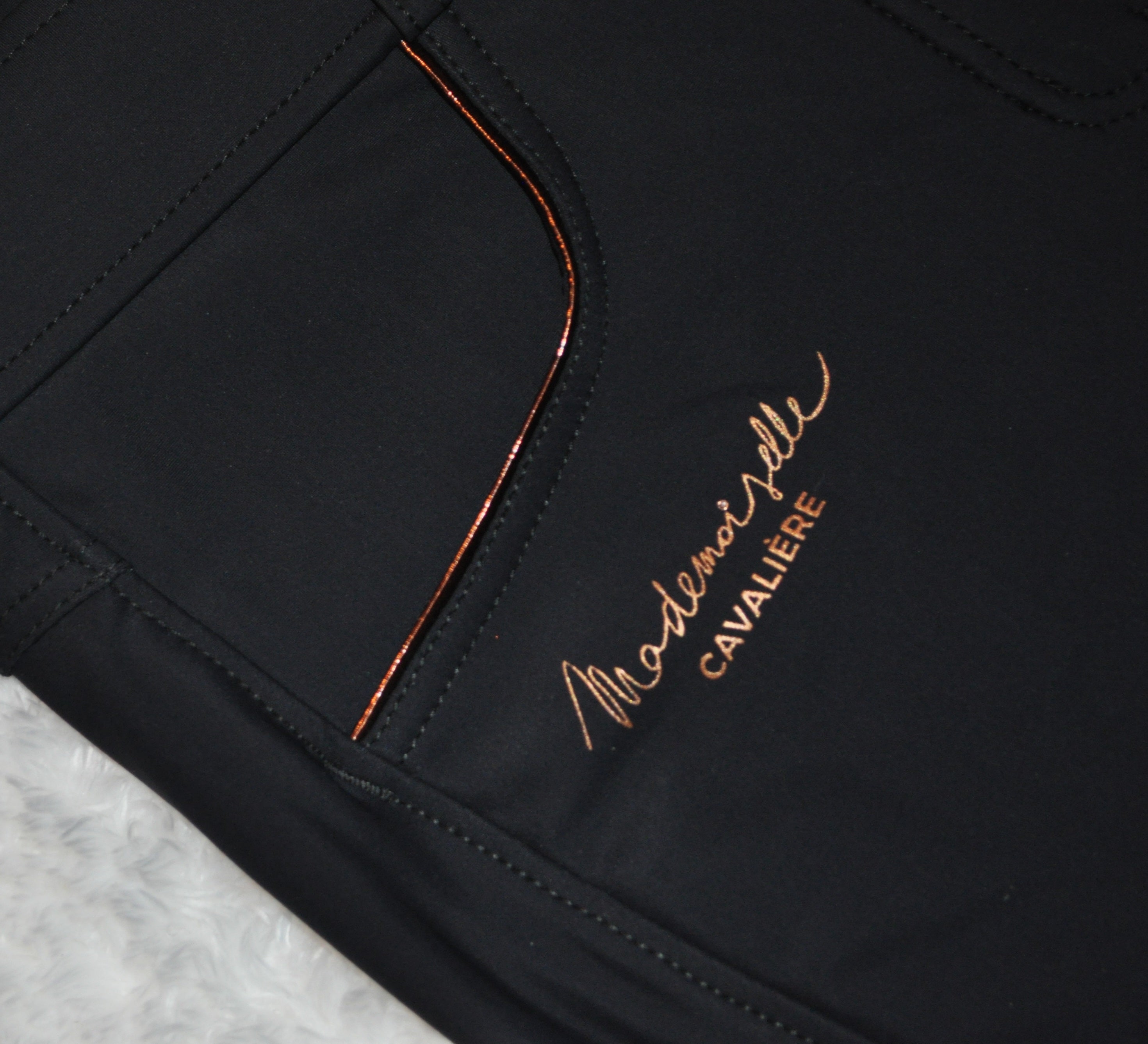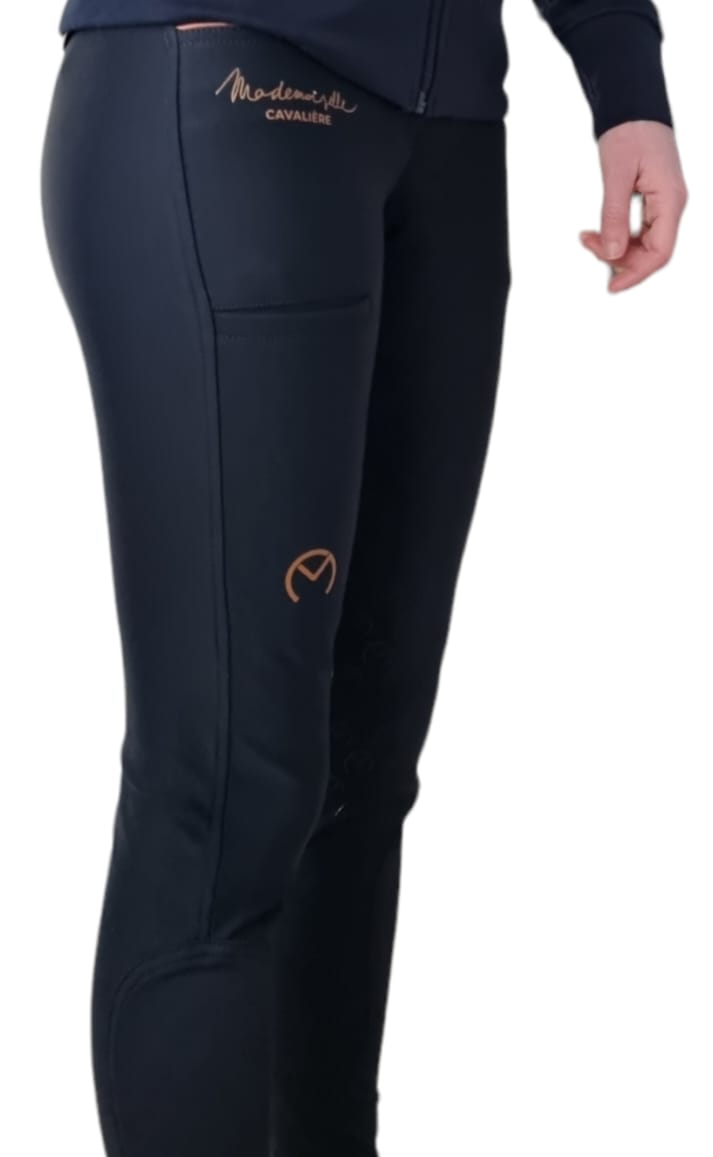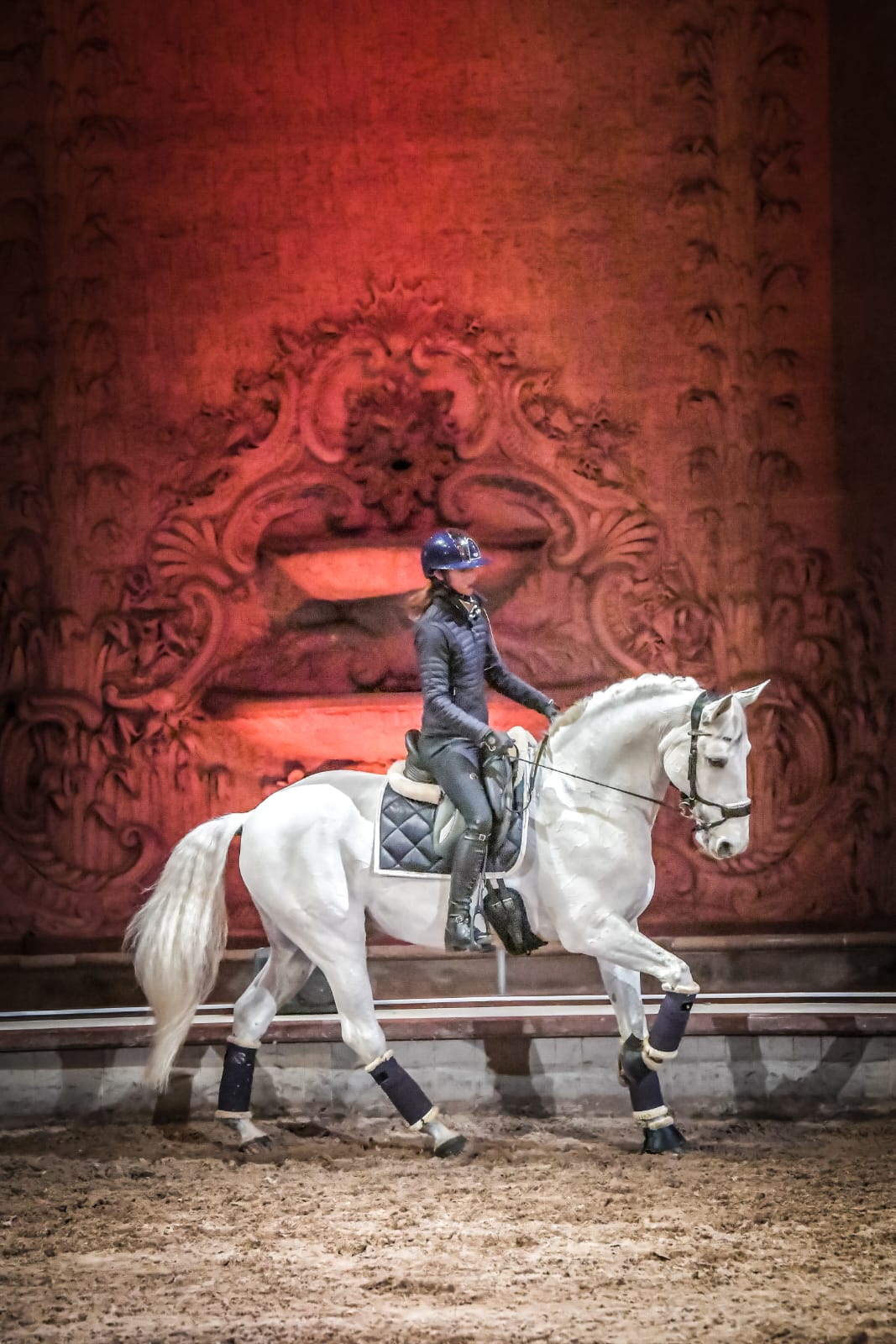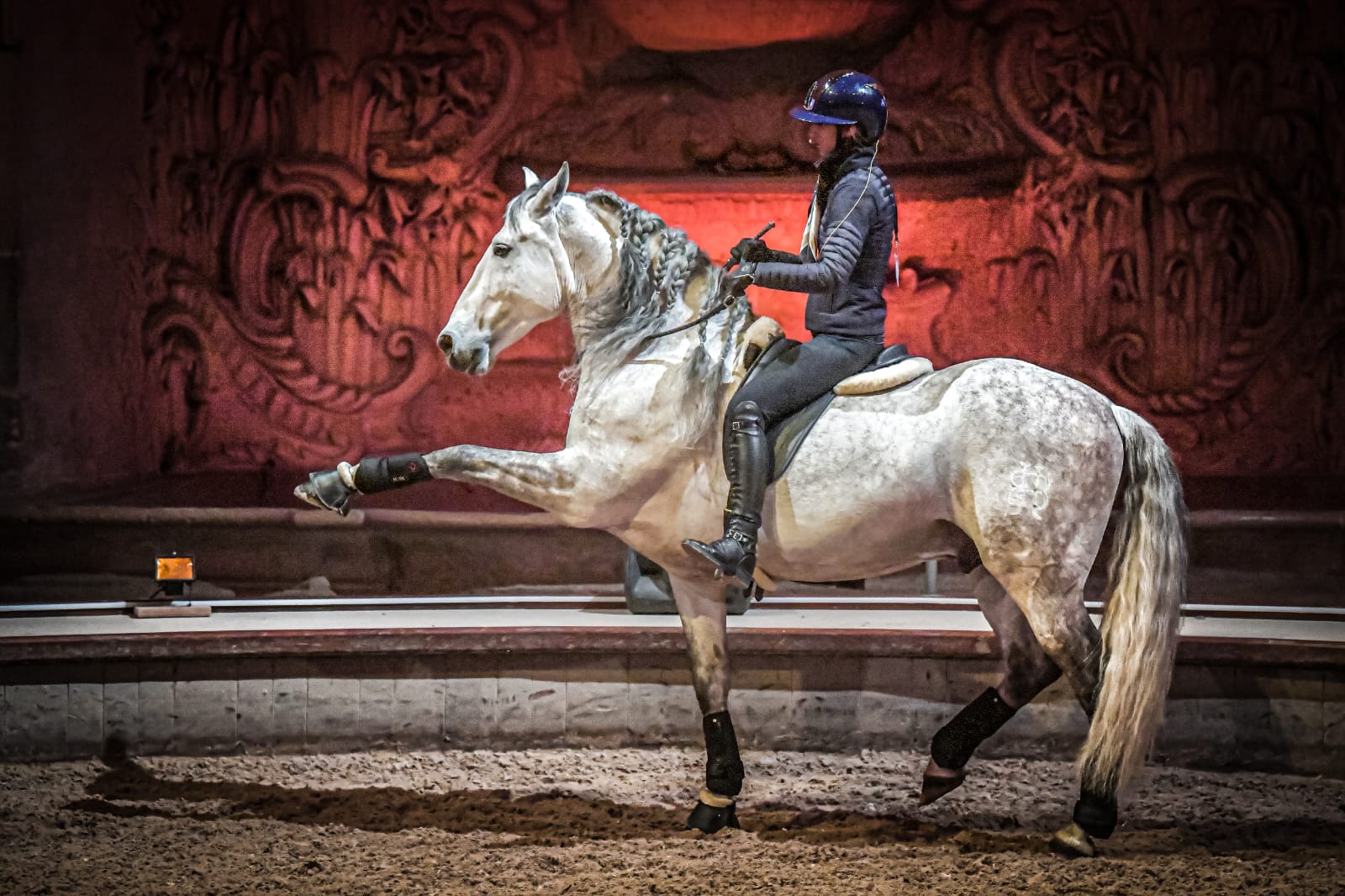 SO CHIC Navy/Gold TROUSERS
Benefit from free delivery from 60€ of purchase!
For each pair of pants purchased = 1 free belt!
---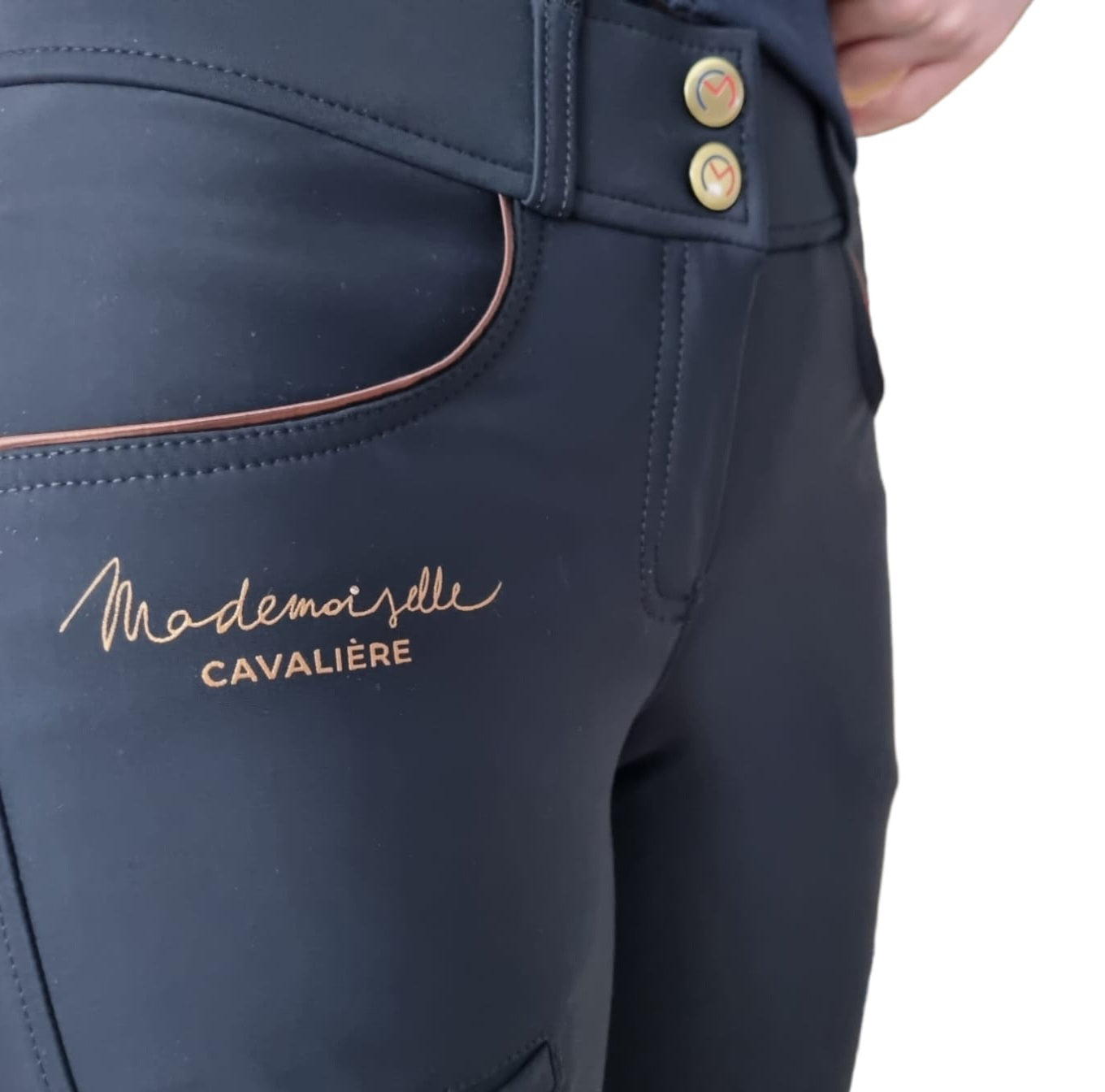 Description
NUGGET ALERT!!
MADEMOISELLE CAVALIÈRE's first pants make their debut after a faultless run and on time! 😊
Signed MADEMOISELLE CAVALIÈRE, it takes the design of the PREMIÈRE VICTORY perfume and its Navy / Rose Gold colors
These pants were designed and designed for ambitious riders looking for the best level of comfort and technicality while remaining ultra stylish!
This Navy embellished with Gold Rose details is just incredible!
Two elegant buttons proudly bearing the laser engraved MC logo, the dot on the "i" of "Mademoiselle" a pretty rhinestone: So Chic, So Girly
Equipped with two front pockets lined with Gold Rose, a specific pocket on the thigh for the essential phone for greater comfort and accessibility for improvised seflis!
Find the logo in silicone grip at the knees to make it easier to hold the leg in place.
High waist pants
WATER-REPELLENT , water slides off without penetrating, rainy walks are yours, your legs will stay dry!!

ANTI-UV , designed to stop UV radiation.

BREATHABLE , fabric that wicks away moisture and therefore regulates the temperature inside.

MUSCLE SUPPORT FIBER , these innovative fibers provide specific muscle support by compressing certain parts of the body and designed to free up full-range movements. Your joints are both free and supported.

These pants will undoubtedly surprise with their innovative design and their technicality developed to continue to make you STARS.
Exterior composition: 82% Polyamide 18% Elastane
Interior composition: 90% Polyester 10% Elastane
Delivery with Colissimo

We offer you a reliable and fast delivery service thanks to Colissimo. Your order will be carefully prepared and shipped as quickly as possible to ensure safe reception.

Return policy

We want you to be completely satisfied with your purchase. If, for any reason, you are not completely satisfied, you have a legal period of 14 days to withdraw, exchange or request a refund.

Your satisfaction is our priority, and we are committed to doing everything to ensure that you are satisfied.

For more information on our returns policy or for any questions regarding delivery, please do not hesitate to contact us . We are here to help you.

Order with confidence from Mademoiselle Cavalière, your satisfaction is our priority!
Mon pantalon préféré toutes marques confondues
Très bien coupé dans une matière extrêmement confortable et peu habituelle, ce pantalon est aussi beau qu'agréable à porter. Les finitions sont également là et, moi qui suis en pantalon de cheval toute la journée, je dois avouer que la qualité de celui-ci est bien supérieure à celle de toutes les autres. Avec une petite ceinture Mademoiselle C pour parfaire le tout car il taille légèrement grand, et le tour est joué.
Au top!
Pantalon confortable et élégant, adopté de suite.
Ma fille est ravie.
Bien mais cher
Le pantalon est joli, avec de belles finitions, il est plutôt confortable, il fait sont effet!
Par contre je trouve que le rapport qualité/prix n'est pas fou. Sur le plan technique à cheval, il reste plutôt basique : pas de fond intégral, ne colle pas vraiment à la peau, poche téléphone ouverte ( avec téléphone qui ressort pour ma part) … En comparaison avec celui que j'utilise actuellement et qui est 3 fois moins cher, à part pour le côté esthétique, ça ne vaut pas le coup ….
Bonjour,
Merci pour votre retour. Nous sommes désolés que le pantalon n'ait pas comblé vos attentes. J'ai l'impression que tout ce que vous avez énoncé provient d'un souci de taille.
Il doit être une taille trop grande pour vous, et c'est pour cela qu'il ne colle pas à la peau...
N'hésitez pas à nous contacter la prochaine fois si vous rencontrez ce type de problème. Nous trouverons ensemble une solution.
Belle journée,
Mademoiselle Cavalière
Exceptionnelle !!!
Qualité du pantalon incroyable ! De magnifique finition ! Et un service client au top !
Lors de la réception de ma commande il avait un petit « loupé » reçu un sweat à capuche à la place de sweat à col rond. J'ai eu une réponse SAV 10min après mon mail et en plus l'agréable surprise de découvrir qu'ils me renvoyait le bonne article et me fesait cadeau du « mauvais » sweat. Vous pouvez commander les yeux fermés. Les articles sont bien taillés et qualitatif
Au top!
Élégant, confortable et technique.