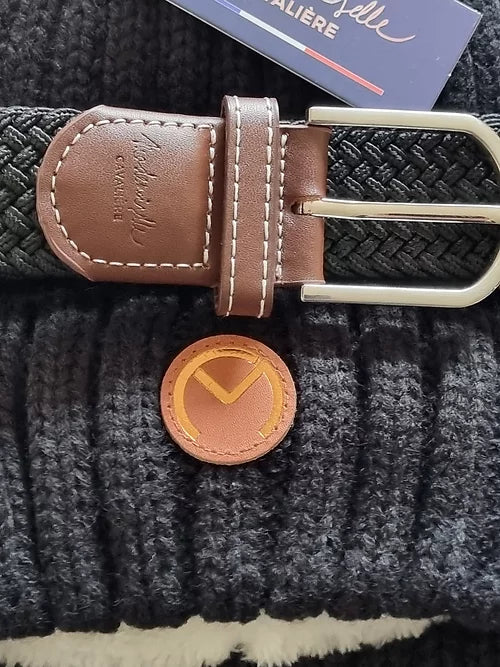 BLACK/GOLD MADEMOISELLE HAT/BELT DUO
Benefit from free delivery from 50€ of purchase!
All our products are premium quality!
Follow the trend by matching colors
HAT/BELT DUO
Black color
- MADEMOISELLE belt
2 logos on genuine leather
Reinforced metal buckle
Composition: Braid 30% Elastomer / 70% Polypropylene
- MADEMOISELLE hat
Gold round genuine leather logo
Detachable pompom
Composition: Interior lining, comfortable and soft trim, 100% white polyester
100% acrylic exterior
---
We offer you a reliable and fast delivery service thanks to Colissimo. Your order will be carefully prepared and shipped as quickly as possible to ensure safe reception.
We want you to be completely satisfied with your purchase. If, for any reason, you are not completely satisfied, you have a legal period of 14 days to withdraw, exchange or request a refund.

Your satisfaction is our priority, and we are committed to doing everything to ensure that you are satisfied.

For more information on our returns policy or for any questions regarding delivery, please do not hesitate to contact us . We are here to help you.

Order with confidence from Mademoiselle Cavalière, your satisfaction is our priority!